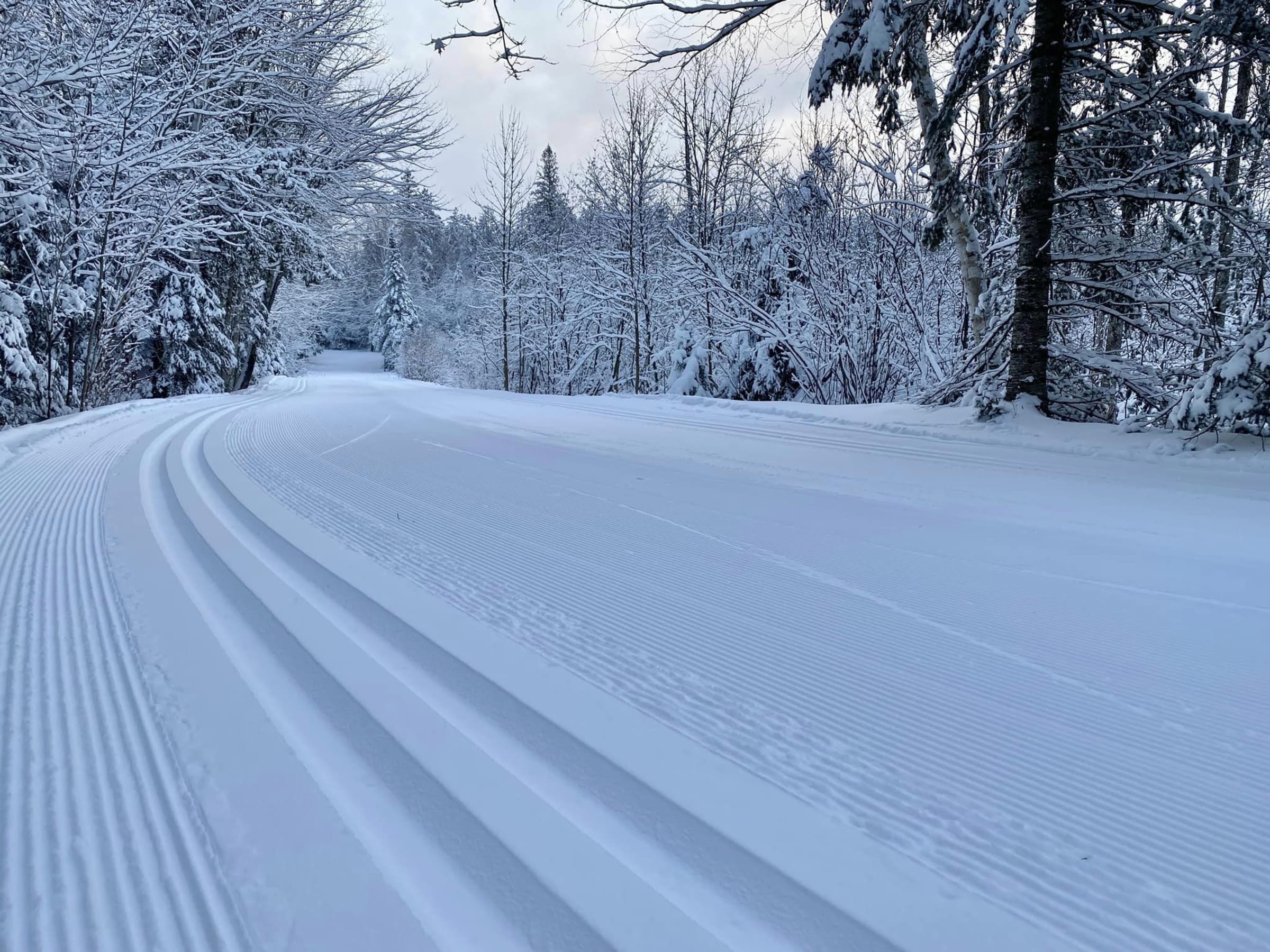 Winter Park has been a part of the Lakeland Community since 1979. Learn all about this beautiful and historic park located in Wisconsin's great Northwoods.
---
Winter Park News
Three new board directors have been elected! Greg Popovich, James Bruno and Jake VanHefty! We will be adding their info to the "About Us" section soon!
---
Raising the Roof
In January 2022, long-time friend of Minocqua Winter Park, Janet Riddle, generously donated a brand new Pisten Bully to the park. Janet's wish was to ensure that Winter Park could continue to provide world-class grooming for future generations. We are proud to honor her legacy by introducing kids to our amazing equipment grooming crew. Maybe there's some future groomers in this group? These machines help "groom the way" for families to create lasting memories. Our new facility will help ensure that our equipment is stored properly and well taken care of. We are well on our way to our goal of $115,000 and thanks to an anonymous donor, your donations will be matched! Every dollar counts!
---

Trails & Conditions
Explore the miles upon miles of groomed cross-county ski trails, fat-bike trails, and snowshoe trails.
Snow Totals (Updated 03/20/2023)
Snow Depth in Woods: 25-30"
Trail Base: 10-14"
Recent Snowfall (past 24 hrs): 0"
Current Grooming Notes (Updated 03/20/2023):
Sunny skies and heading into the low 30's today. Nice day to head out for a ski ahead of another dash of snow possibly tomorrow and Wednesday. The Pisten Bully got out and groomed the following interior trails + Wolf Tracks - Base Loop, Creek Trail, Lynx, Mellow Meadow, Nekoosa, Nepco's, Red Pine, Silver Strider, Sleigh Ride, Steeple Chase, Tea Kettle, Tower Rd, VO2 and X-C Express. Conditions are excellent for both striding and skating.
---
Our Sponsors
We are able to keep the park spotless and pristine, thanks to our wonderful supporters.

From cross county skiing and fat-tire biking to tubing, snowshoeing, and more, Minocqua Winter Park offers a wide variety of family-friendly activities.
---
See Activities

Beyond the trails and nature, you will discover all sorts of areas to hang out, socialize, and enjoy your day at the park.
---
See Amenities